The glove is conveniently designed to be a rear view mirror. When you're riding a bike or motorbike you have good view of the road behind without having to turn your head. Can be used as a bicycle and a motorcycle mirror. Free of control, convenient, wide field of vision.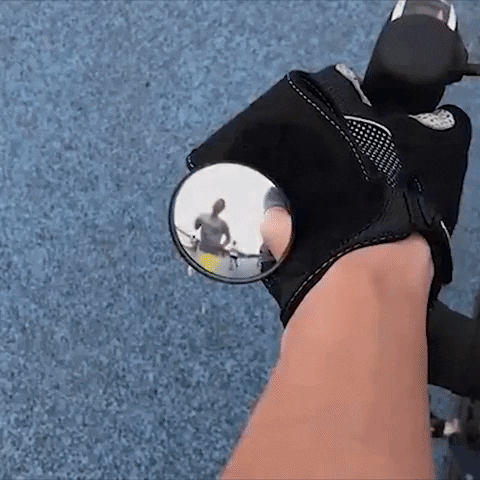 Features and Benefits
Material
Half fingered gloves made with nylon fabric. Engineered to be breathable and comfortable.The thumb part is made of pure cotton material, which can be used to wipe away sweat while riding. 
Multifunctional
Glove is not only limited to be used as a mirror. There is also a convenient storage pocket on the back of gloves, securing anything you have of value like money or your keys. 
Adjustable
The gloves mirror is fixed in by Velcro, it can easily be opened and adjusted to any angle while cycling or riding a motorized ensuring your safety.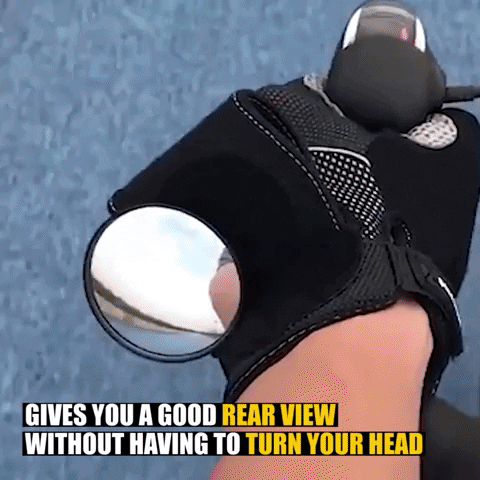 Package Includes: 
1x Glove Mirror